"Business is a lifestyle. Use everyone, don't misuse anyone." – Bailey Sessoms
Got Some Knowledge To Drop?
Are you an entrepreneur or industry expert ready to KEEP IT 100%?
Got some knowledge to drop?
Are you an entrepreneur or industry expert willing to keep it 100% and share it with our listeners? Do you have an outside-the-box business story to tell? Have some great advice to share?
Oh, okay you're still reading!
Well then…If our goals are in sync, this should be a beautiful collaboration. Please, read on.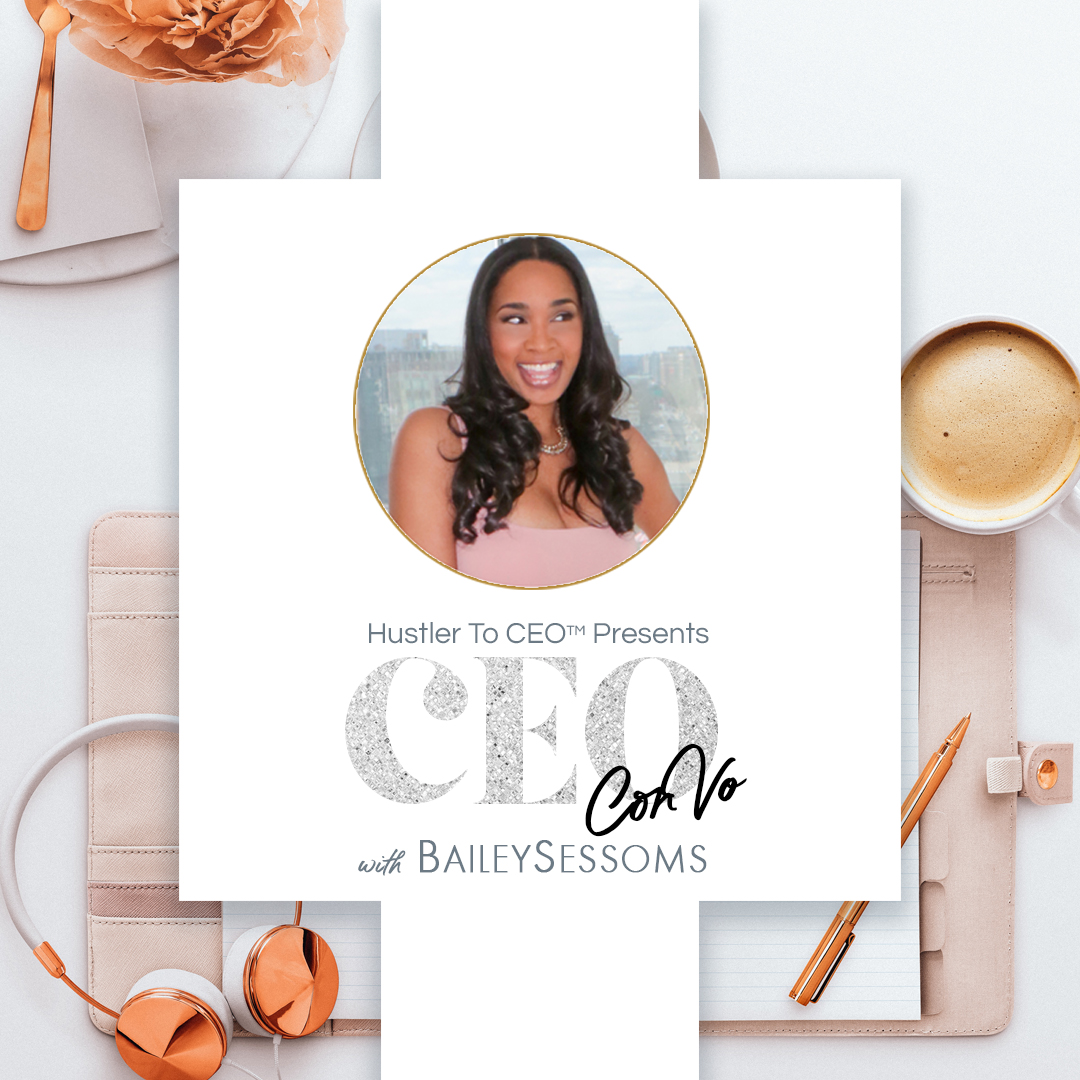 Just so you know, we're not interested in listening to 30-minutes of fluff about your life for only 3-minutes of helpful advice. Instead, we want to hear the grit and grind it took to get to where you are. Our show caters to entrepreneurs between the ages of 30-55 who are looking to launch a new business or grow their current business. We want candid conversations with top-level entrepreneurs. Dropping gems on building relationships, dishing the raw realities of running a profitable business, and realistic strategies for getting it done.
Like-minded podcasters, experts, and entrepreneurs.
Please complete the form below to apply to be a guest on the CEO ConVo Podcast™. We encourage all applicants to submit their requests early to be considered for any of our upcoming shows.
We review every submission and assess the fit with the topics we plan to present on our weekly podcast. If we're interested, our team will consider and discuss possible placement. This happens once a month.
After we collect the team's feedback, we will notify you by email and phone to discuss further details and gather additional information.
We aren't able to provide a specific air date until the podcast has been finalized and edited.
Frequently Asked Questions
What type of questions do you ask?
Great question. The short answer is we get all in your business. From the grit and grind it took to make it to how fast you grew financially. We will respect your personal privacy, but if you feel uncomfortable about being transparent about business, this ain't the podcast for you.
How long will my interview take?
The show is usually about an hour long, so we ask that you block out an hour and a half to record. We will record your episode, then record an additional 15-minutes for our "Private ConVo " talk. This gives our subscribers a deep dive into some extra how-to content.
Do I have To Sign A Release Form?
Yes, all guests must sign our podcast release before appearing on the show. Your interview will be confirmed once we receive a signed copy of your release.
Do you provide promotional images?
Yes, we provide all our guests with social media show content, including stories and posts. Therefore, we request that you send us a few images you would like us to use on the marketing collateral.
May I promote my products and services on your podcast?
Absolutely! We believe in promoting our guests and cross-promotion. So if you have something you want to promote, just let us know ahead of time, and we'll highlight it during your interview.
Please note: answering these questions will make for a better interview. In addition, it will allow us to learn more about you and the type of advice you will be offering listeners.
Shows are prerecorded. Guest will call into the show, and each show recording is about an hour and a half long.